Since March we have been providing convoys to Ukraine along with support for other groups and moving Aid across international boarders. Also help with customs paperwork and an advice service. We have been helping coordinate some free ferry transport for UK aid heading to Ukraine.

Volunteers from all over the UK have helped with donations, transport, Driving and the loading. We still need more help to get whats needed, where its needed and when its needed.
The Ukrainian Charitable Foundation "Wheels of Victory" is the initiative of the volunteers, who aim to unite energy, efforts and work of those people, who want to help Ukraine to resist rashist aggression. This is one more systemic step of the Ukrainians and our partners to the VICTORY. On the 24th of February 2022, when the new phase of Ukrainian-russian war has started, the need in off-road trucks for the Ukrainians who protect the country in the East of Ukraine and for the civilian volunteers has sharply increased.
As of 26/10/22 they have sourced over 250 vehicles to support the defence and aid of Ukraine.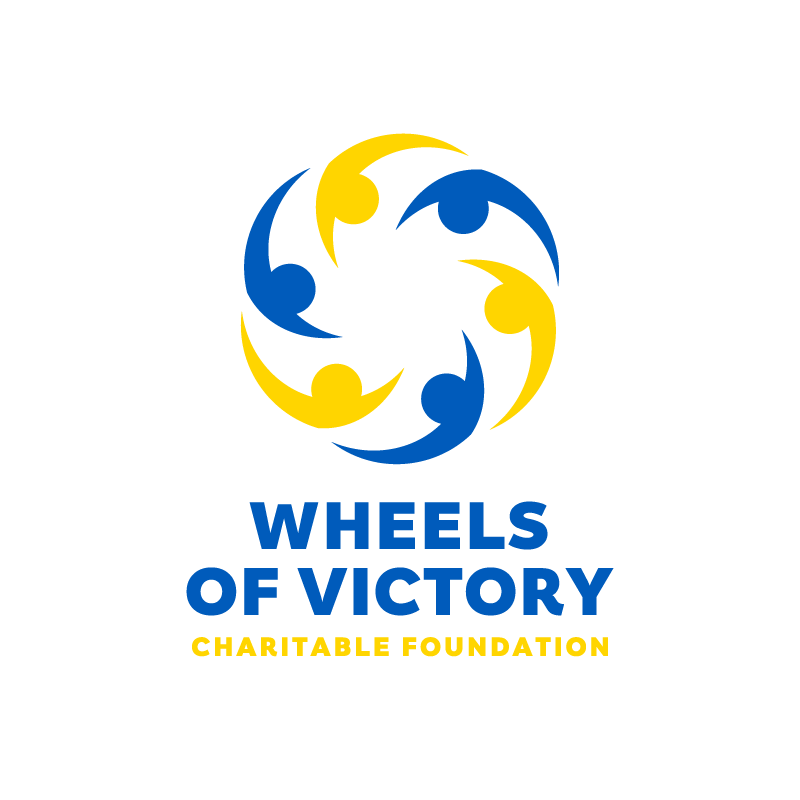 Armoured Ambulances for Ukraine
Help our organisation and protect our medics by donating today for these armoured ambulances! All donations go directly to making a difference for our cause. We need armoured ambulances for our medics and volunteers as they are being targeted buy rushist invaders in Ukraine. We also help in sending tradition ex NHS equipment and re looking at retrofitting trailers into modular medical systems and mass casualty evacuation vehicles to move 6-12 patients at a time.

We have sourced 5:
Pinzgauer Vector 718 6x6 Armoured Ambulance

Recently released direct from military reserve stores in excellent condition very low kilometres

The Vector is based on the Pinzgauer (6 x 6) chassis which has been fitted with a new armoured body

The armoured floor offers greater blast and roll over protection

The torsion resistant central tube chassis incorporates the transfer case and lockable differentials with portal hubs on swing axles offering enhanced mobility

All vehicles are in a right-hand drive configuration with the vehicle commander normally occupying the left seat. Transparent armour windows are provided for forward and side observation with driver and commander being provided with a forward opening door.

The ambulance compartment is at the rear and consists of 1x stretcher rack with oxygen lines

Each of these doors is provided with a vision block to provide observation over the rear of the vehicle. There are also two large hatches in the roof which will allow two of the crew to have good all round observation.

A searchlight is mounted on the forward part of the roof which is controlled from within the vehicle.

Standard equipment includes power-assisted steering, anti-skid braking system, electronic traction control, run flat tyres and air conditioning system.

Standard equipment includes steps to front doors, grab handle for front passenger, exterior rear view mirrors, brush guard, fuel tank guard, fuel filter in tube, water separator, and NATO pintle towing device.
Rocket stoves for trenches and refugees.
We are seeing that the weather is getting much colder and with a view to put a high-tech spin on an old technology. With help from UK NAFO Fellas and Ukrainian engineers we have made a prototype that have some key features to help during this conflict.
Aqua bladders and water trailers.
We are seeing that the acute lack of aqua bladders and cases heat exhaustion. With some people drinking from puddles. Our idea is to have multiple water trailers being swapped out regularly to ensure civilians and volunteers have supply.